Located in Kitanomaru Park, just outside the Imperial Palace grounds in the central Tokyo suburb of Marunouchi, is the well known martial arts hall known as Nippon Budokan.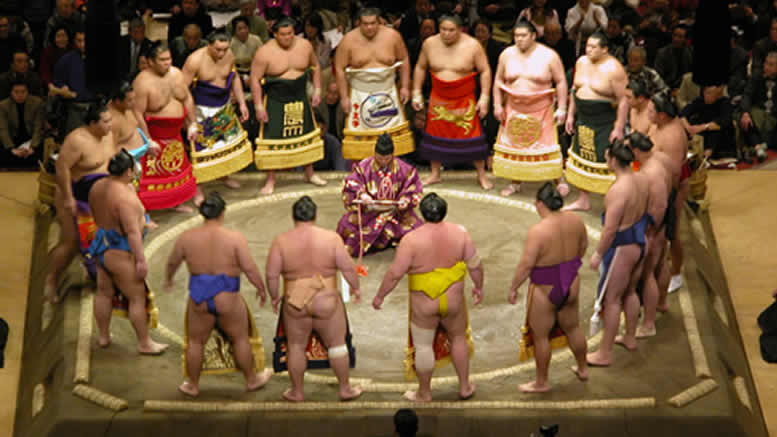 Built for the judo events of the 1964 Olympics, the building contains 3 halls with the largest seating 14,471 people. Budokan's roof is said to represent the flowing lines of Mt Fuji.
Over the years, Budokan has become tied to western rock acts with many like Bob Dylon, Cheap Trick, Blur and many others producing "Live at Budokan" albums. The first rock act to play Budokan was The Beatles in 1966; at the time, some Japanese were against the idea of The Beatles playing in their martial arts hall. Today rock bands from Japan and around the world use Budokan as a concert hall, but its predominate use is as a martial arts venue.
Martial arts schools operate at Budokan regularly, and if you visit at the right time you generally can watch a practice session free of charge. Budokan is a two minute walk from Kudanshita Subway Station on the Toei Shinjuku Line (S-05), Tokyo Metro Hanzōmon Line (Z-06) and Tokyo Metro Tōzai Line (T-07). Budokan is located across the road from the Yasukuni Shrine. If you are visiting the Imperial Palace take a walk north though the palace gardens to Kitanomaru Park, where Budokan can be found inside the moat area of the Palace and Kitanomaru grounds.