Roppongi is best known as Tokyo's night-life area that caters to many western expatriates visiting and living in Tokyo.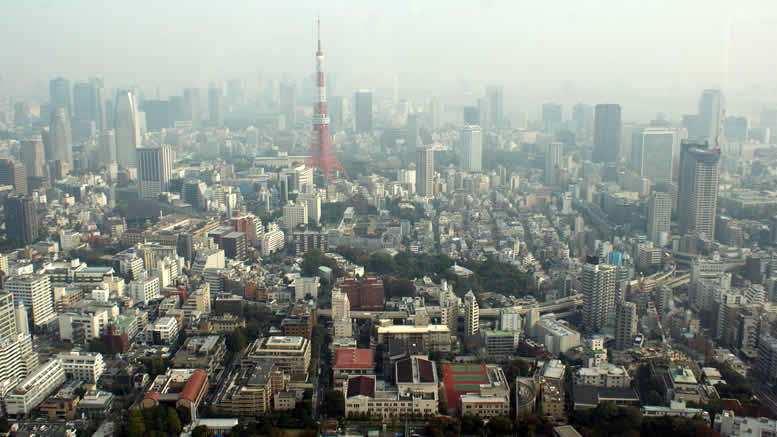 Roppongi's reputation as a night-life area dates back to the late 1800′s when the Japanese Imperial Army was stationed in the area. Following World War Two, the area was heavily destroyed and soon became home to the American Army that was stationed in Tokyo. When the bars and shops rebuilt in Roppongi, this time they took to catering for the numerous western clientele that frequented the area, something that has continued to this day.
Most of the action in Roppongi happens on or around the main street known as Gaien Higashi Dori. Hundreds of bars dot the streets and extend several floors up in Roppongi's buildings. Western companies like Hard Rock Cafe, Wolf Gang Puck, TGI Friday's and Tony Roma's have all capitalised on Roppongi's ex-pat community and have set up shop in the area.
Roppongi does have a seedy element with some venues providing lewd entertainment along with the famous Japanese hostess bars. Most of these places gain customers by using touts on the street enticing customers to their venues. Unless you want to pay $50 for one beer, you would be best to keep away from these places and head to a bar that looks a bit more open on the main street. The hostess bar is a unique venue, best left for rich Japanese businessmen who can afford to have a girl personally entertain them and serve them drinks. Unlike a strip club, there is no nudity in the regular hostess bar, but they still attract overpriced entry and drinks.
In recent years, developments like the Tokyo Midtown and Roppongi Hills apartment building and entertainment complexes have brought back a bit more family friendly fun to the night-life scene.
Roppongi is a 10 to 15 min walk to Tokyo tower and the Zojoji Temple; both are well worth a visit. You can get to Roppongi Station via the Metro Hibiya Line (H03) or Toei Oedo Line (E23). Akabanebashi Station is the closest to Tokyo Tower and is on Toei's Odeo Line (E21). To get there from the JR's Yamanote Line, you would need to swap to the Hibiya Line at Ebisu (H02) or to the Toei Oedo Line at Daimon Station (E20), this station is opposite the Yamanote's Hamamatsucho Station.