Bunkamura is a major theatre, a concert hall and two art exhibition spaces owned by the Tokyu department store chain and is located next door to Tokyu's large store in Shibuya.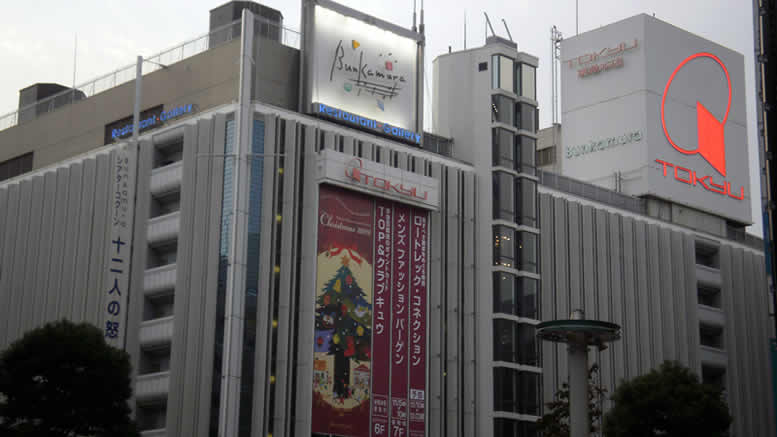 Opening in 1989, the complex contains four theatres with the largest being the Orchard Hall that is known as a shoe box style hall and is set out with a twenty metre high ceiling and towering vertical walls. This magnificent theatre is used for classical music, opera and also ballet.
Theatre Cocoon is the second largest hall in the Bunkamura, with a capacity of nearly 750 people. This theatre is suited for musical drama and is also used for concerts and contemporary dance. The other two theatres are the smallest and feature some state of the art technologies, known as La Cinema 1 and La Cinema 2 they are mainly used to feature French films.
The first exhibition space is known as The Bunkamura Gallery and is an open styled art exhibition offering people the change to relax and take in some stunning artwork. The exhibition has been designed to stimulate the quality of life and senses, with around thirty exhibitions on display at any one time.
The second exhibition space is known simply as The Museum and can be easily transformed to accommodate a range of temporary art exhibitions. It usually hosts exhibitions featuring modern western paintings and photography.
The Bunkamura also features a small retail area and a number of cafes where you can sit back and relax while watching the passing hustle and bustle of Shibuya.
The architecture of the Bunkamura is stunning piece of art in itself, it is said to be styled after the flowing lines of a classic sailing ship.
Bankamura is around seven minutes' walk from Shibuya station's "Hachiko" exit, Head west past the Shibuya 109 complex on Bunkamura Street, then left at the Tokyu Department Store. Shibuya Station is reached by the JR Yamanote Line, the Hanzomon Line (station Z-01) and the Ginza Line (station G-01).
For more info visit Bunkamura's website: