Bunkamura is Tokyo's theatre and concert hall complex situated in Shibuya. Owned by the Tokyu department store chain, Bunkamura is situated next door to Shibuya's Tokyu store.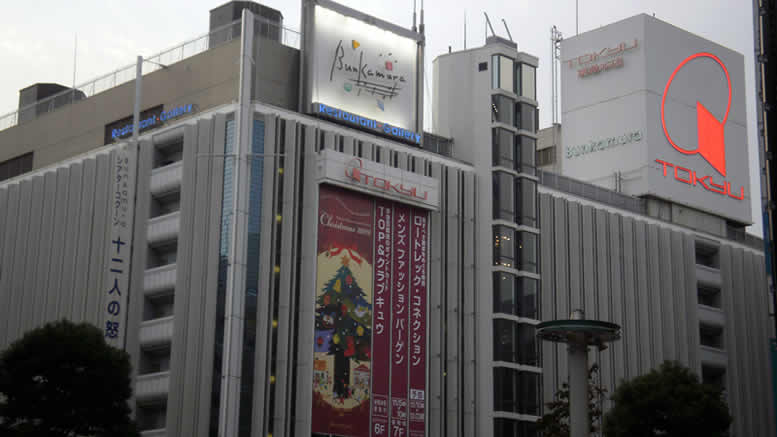 Bunkamura comprises 4 theatres and a museum of art, in one architecturally designed complex that is said to be styled after the flowing lines of a classic sailing ship.
The largest theatre in Bunkamura is Orchard Hall, a large "shoe-box" style hall set out with the 20 metre high ceiling and the towering vertical walls that cork together to make the best of any performance, especially classical music, opera and ballet.
Theatre Cocoon is Bunkamura's second largest theatre designed to suit musical dramas, concerts and contemporary dance.
Also in Bunkamura are two state-of-the-art cinema's known as La Cinema 1 and 2 that focus on French film and special features.
Bunkamura also has an art space known as The Museum as well as a small collection of shops and restaurants.
Bunkamura is worth a visit if in the Shibuya area, if not for a performance, than to take in the beauty of this magnificent building. Bankamura is around 7 minutes walk from Shibuya station's "Hachiko" exit, Head west past the Shibya 109 complex on Bunkamura St, then left at the Tokyu Department store.
For more info visit Bunkamura's website: