Yebisu Garden Place is located in the suburb now more commonly known as Ebisu. Ebisu is located near Shibuya and Roppongi with Ebisu Station being one stop before Shibuya on the JR Yamanote Line.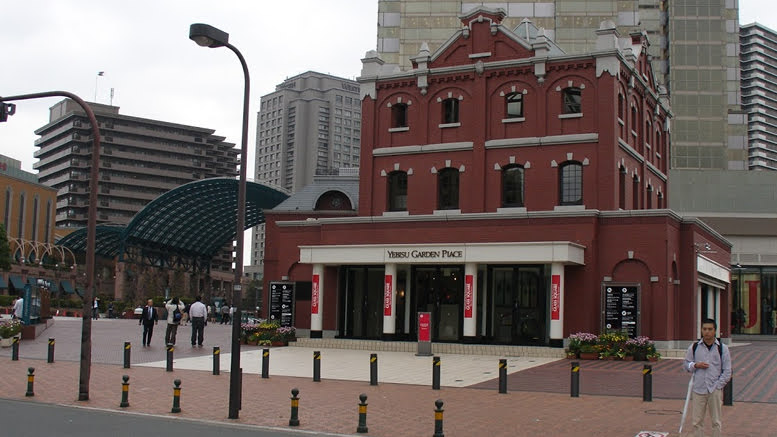 Yebuisu Garden Place is the main attraction in Ebisu, and is home to the Yebisu Beer Museum as well as the Tokyo Metropolitan Museum of Photography. Yebisu Garden Place stands where the Yebisu Beer factory once stood with many of the original brewery buildings now being filled with shops, restaurants, hotels and a cinema. The suburb that is now known as Ebisu actually derived its name from Yebisu Beer.
Yebisu beer was founded in 1887 and is still sold today by its parent company Sapporo. Entry to the beer museum is free, but taste testing may incur a fee. If all that looking at beer gets you in the mood for a drink, there is a micro brewery at the Yebisu Garden Place known as Beer Keller Sapporo Kaitaktushi.
If you head up to the restaurant in the Yebisu Garden Place Tower, you can catch some spectacular views of the city. Yebisu Garden Place is connected to the east of Ebisu Station via a moving walkway known as the Yebisu Skywalk. The areas around Ebisu Station have plenty of bars, cafes and restaurants, the area is also well known for having a large number of ramen (noodle) shops. Ebisu Station is served by JR's Yamanote and Shōnan-Shinjuku Lines or the Tokyo Metro Hibiya (H02) Line.
Official Websites:
Yebisu Beer Museum (Japanese only)