The National Olympic Stadium (sometimes known as the National Kasumigaoka Stadium) is located in Shinjuku and was the main stadium of the 1964 Olympic Games. This was the first time ever that the Olympic games had been held in Asia.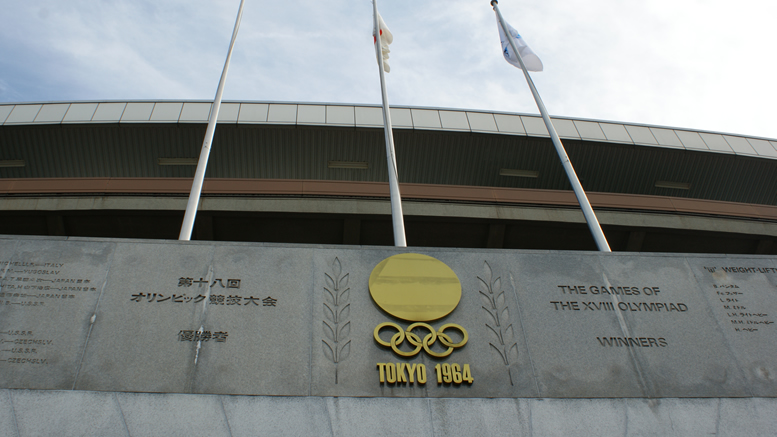 The Winter Olympics were to be held in Sapporo in 1940, but were moved to St Moritz in Switzerland then later cancellled due to the Sino-Japanese War with China. Sapporo finally got its chance to hold the winter games in 1972 and in 1998 it was Nagano's turn to hold the winter games. There have been several Olympic bids from other Japanese cities, but Tokyo's 1964 Games remains the countries only summer games.
The main Olympic stadium holds just over 60,000 people and the biggest games of the year is the Emperors' Cup that is held on New Year's Day and the J League Cup held in November. The arena is used for soccer and athletics all year round and was actually built for the 1958 Asian games but upgraded for the 1964 Olympics.
The stadium has a very interesting museum which takes up two levels. The first floor is a small transitional exhibition while the upper level has much more to offer with a very good story of the Olympic Games in Japan. Highlights include scale models of ancient Olympia and memorabilia from the Tokyo Games including the Olympic Torch, uniforms and medals. A tour of the museum also includes a tour of the stadium. The centre is open most days during business hours but is closed every second Tuesday.
The stadium is a 5 min walk between either the Sendagaya or Shinanomachi stations along the JR Chuo-Sobu Line, or 1 min walk from Kokuritsu Kyogijo Station (E25) on the Toei Oedo Line. Gaiemmae Station (G03) on the Tokyo Metro Ginza Line is about a 7 min walk away. If heading from JR's Yamanote line swap to the Chou Sobu line at Yoyogi; Sendagaya Station is then one stop away.