The Shinjuku area has the most skyscrapers in Tokyo, thanks to the area being the most seismically stable area in Tokyo. This makes Shinjuku the perfect spot for Tokyo's tallest building, the Tokyo Metropolitan Government Center (also known as Tokyo City Hall).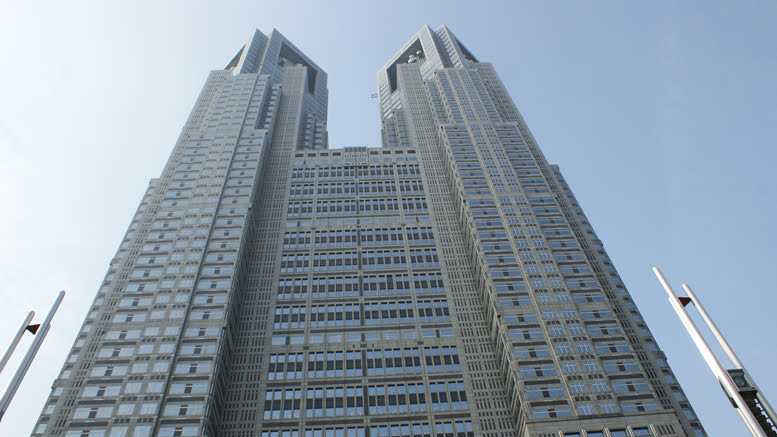 The Metropolitan Government Centre takes up an entire city block and houses 3 buildings with the main building known as main building number 1. This building starts as a single building until the 33rd floor where two separate buildings extend out to a total of 48 floors.
Both of the two towers house an observation deck on the 45th floor, with the best thing being free entry; the decks are generally open from 9:30 am to 5:30 pm for the south tower and 9:30 am to 11 pm for the north tower.
The Metropolitan Government Centre also houses an office of the Tokyo Tourist Information Center; it's located on the 1st floor and is open 7 days a week from 9:30 am to 6:30 pm excluding New Year.
Toei's Tochomae Station on the Oedo Subway line is pretty much underneath the centre while the huge Shinjuku Station complex is a few blocks east. If heading from JR Shinjuku Station, take the west exit; popular lines to Shinjuku Station are JR's Yamanote, Chuo or Shonan-Shinjuku Line. Tokyo Metro's Marunouchi Line also serves Shinjuku Station.
More info:
http://www.metro.tokyo.jp/ENGLISH/OFFICES/observat.htm