One of the newest precincts in Tokyo, Shiodome was entirely built after the year 2000. Once a derelict railway yard it is now a city of glass and stone skyscrapers atop a maze of shops, offices and subways.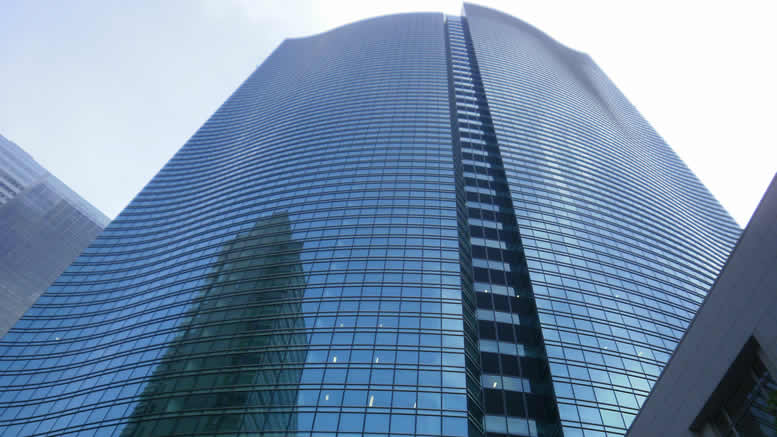 There is a wealth of trendy places for shopping and dining and quite a few museum like attractions, including the Panasonic Living Showroom and the ADMT Advertising Museum. One of the focal points of the precinct is the faithful reconstruction of the original Tokyo rail terminus that was originally built on the site and is now known as Old Shimbashi Station. Japan's first rail service from Tokyo to Yokohama commenced here in 1872, Shimbashi Station was moved to the west during construction of the Yamanote line in the early 1900′s.
The Shiodome City Centre is a popular and trendy place to shop and dine with dozens of fancy eateries lining its isles.
Air Nippon, Fujitsu, Nippon Television and Softbank all have their headquarters at Shiodome. The Caretta Shiodome has 51 floors, mainly filled with the Dentsu office, but the top floors are dedicated to a musical theatre and a spectacular assortment of "Sky Lounges" and restaurants.
For those wanting to stay at one of the most expensive and luxurious hotels in the word, the Conrad Tokyo is the place for you. It opened in 1985 and rooms start at over 50,000 Yen.
In front of the Shiodome site along the waterfront sits the Hamarikyu Gardens, the gardens feature a series of ponds surrounded by a moat and are home to a tea house where tea ceremonies are performed regularly.
Shiodome is walking distance from Shimbashi and Ginza. Tokyo Bay and the Hamariku Gardens is only a 15 minute walk away.
Shiodome is home to Shiodome Station on the Yurikamome (U02) and Toei Oedo (E19) lines and is only a short distance from Shimbashi Station that is home to the popular JR Yamanote and Asakusa lines and Tokyo Metro Ginza Line (G08). In fact, all these concourses are linked with a huge maze of underground walkways.