Old Shimbashi Station (also spelt Shinbashi) is the original point where Japan's first railway terminated. The original station was built in the late 1800's but was later lost in the Great Kanto Earthquake of 1923. After the quake, the area made way for a goods yard and the line was moved west to its current location, where the modern Shimbashi Station is located.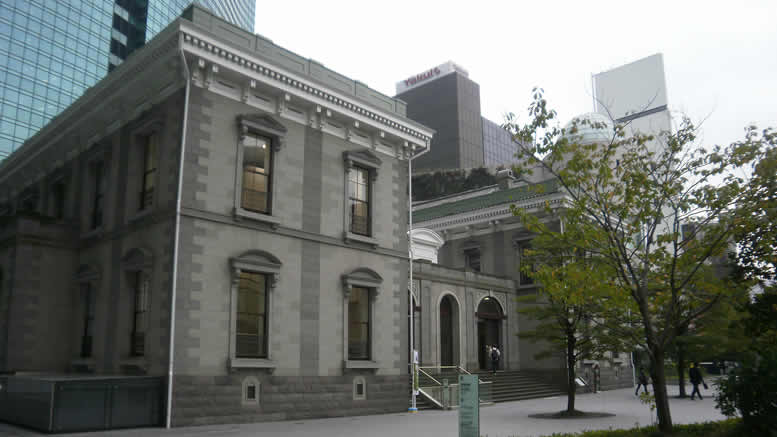 The area around the original station was transformed into a business district known as Shio-Site in the 1990's, and a replica of old Shimbashi Station was built in the location where the original once stood. The station now houses a cafe and museum with lots of artifacts and history of Japan's early railways. Some of the artifacts were dug up during an archaeological dig at the very site where the replica station now stands. Viewing windows in the floor of the building give you a glimpse of the foundations of the original building that stood on the site.
Old Shimbashi Station is situated between the many skyscrapers of Shiodome and sits right next door to another great free exhibit, The Panasonic Centre.
Old Shimbashi Station is a short walk east of new Shimbashi Station on the JR Yamanote Line or north of Shiodome Station on the Yurikamome (U02) or Toei Oedo Line lines (E19).