Japan and particularly Tokyo has a reputation of being an extremely expensive city, and sometimes it can be. You can spend hundreds of dollars on a meal and even more on accommodation, but you can spend a similar price at the same luxury hotels and restaurants all around the world. For the average person visiting Japan from Europe, USA and Australia you may find things pretty much the same as you do at home, and in many cases cheaper. It's relatively easy to do Japan even cheaper than you may think, and still have a fantastic holiday.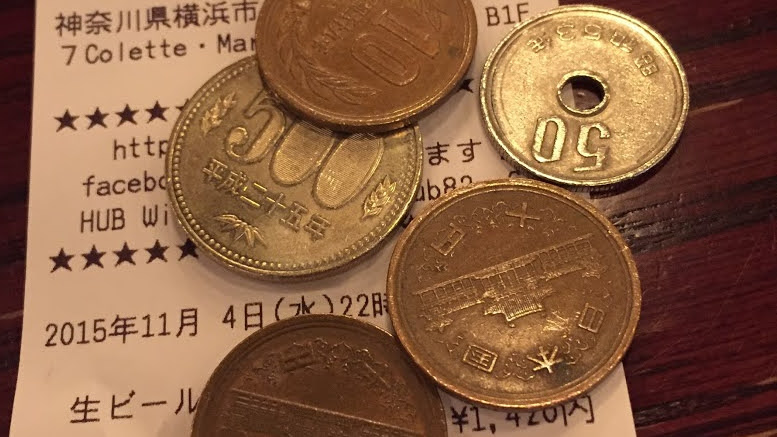 Food is one of the best ways to save money and there are some truly tasty and cheap options. Visit a vending machine cafe, the food is fast, tastes fantastic and only costs a few coins. There are ramen (noodle) houses and plenty of curry cafes like Yoshinoya, Sukiya and Matsuya, where you usually get a curry with rice, a soup and salad for about 5 US dollars. Many of the small cafes and restaurants off the mains strips offer sensational food, and they are much cheaper than the big restaurants on the main streets. These smaller cafes have a terrific atmosphere and are a real Japanese experience. A good rule of thumb is look for places which display a price or even a model of the food with a price outside the establishment, that way you will be able to see the value.
For those wanting a drink after a big day there are plenty of bars and clubs. Some offer meal and beer deals and there are even fixed priced bars like the 300 or 400 yen bars where food and beer is all 400 yen. Convenience stores, supermarket and even sometimes vending machines sell alcohol which are usually cheaper than bars. If you like beer try Happoshu Beer, it's brewed with less malt to get around a tax law so it tastes like beer but is much cheaper.
100 Yen shops are another place for a great bargain. They stock thousands of products from food to toys to household needs and everything is only 100 yen, that's under 1 US dollar. The choice is unbelievable and makes a terrific shop to purchase some quirky gifts to take home.
There are countless attractions which are free, from galleries, museums and temples to the massive product exhibitions of some of Japan's leading companies. You may not have to spend a cent on your daily activities if you plan well.
For travel, plan well ahead, with a bit of planning you might be able to do things without too much public transport, walking is one of the best ways to see around the city as you never know what marvellous sight you will come across. Often the underground subway stations can go on for blocks and are not too far from each other, if you plan to just go to the next station it may be quicker to walk it. If you are travelling between cities and have the time, instead of paying premium fees for express Shinkasen bullet trains you can save a considerable amount on a slower service that stops more regularly. Another idea for cheaper travel is organise a Japan rail pass before departing to Japan, but do your homework before buying, as not all railway systems or services will take the card.
There are several discount and welcome cards available, you will also see vouchers in many of the tourist magazines which might give you discount admissions or buy one get one free deals. These can save you quite a bit of money. The local tourist authorities and some attractions usually sell welcome cards. Some of the attractions you may visit also have joint tickets with other attractions located in the area.
With a bit of research you can find remarkably cheap accommodation, it doesn't need to be a tiny capsule hotel or room with shared facilities, get a little away from the main tourist areas, and you will find prices fall considerably. Pick somewhere close to public transport (which is everywhere) and with a bit of a walk or a quick train trip you will be in the centre of activity in no time.
Markets are another excellent place to pick up a bargain, whether it be clothing, food, gifts or something unique. Many markets open every day while others are just open on the weekends.