At the time of writing, no immunisations were required for visitors to enter Japan and there a no major illnesses or diseases out of the ordinary to be concerned about.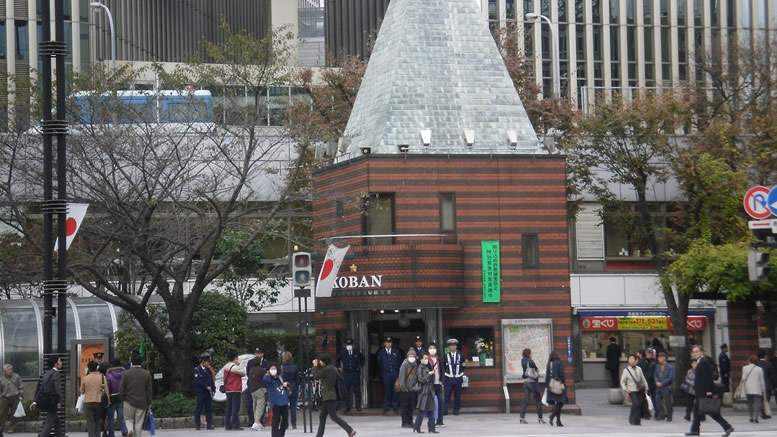 The level of hygiene in Japan and particularly in Tokyo is world leading and particularly in the food sector is impeccable, but like everywhere else precautions should be taken.
Hospitals are amongst the best in the world and also the most expensive, visitors should consider travel insurance to cover any emergencies. All hospitals have English speaking staff and all also have 24 hour emergency services.
Dental services are also easy to find in Japan, your hotel should be able to direct you to a service if in need, again the service is world class and the price is also high.
Pharmacies are extremely easy to find, although English speaking can be a problem, but many have English symptom charts where you can point and explain your condition or need. Most are open normal business hours although some do stay open later at night.
At many of the busy intersections around Japan's major cities, there are police boxes known as "koban". The police that staff the koban box are pretty friendly, and its part of their training to know some English and will often help out tourists with directions. Twenty percent of Japan's police force are assigned to a koban. The koban's serve as a base for local foot patrols as well as establishing a police presence in the community.
If you find yourself in an emergency there are emergency numbers on most public phones, the Tokyo numbers are ambulance and fire 119, police 110 and earth quake assistance 117. It is usual that the switchboards are not staffed with people who speak proficient English, but people are advised hang on the line as the line can be traced and help will arrive.
Japan is situated on the ring of fire fault line, and therefore is subject to tremors and earthquakes. The Japanese people are use to dealing with these types of emergencies and have various safety drills in place if the need arises. Modern Japanese buildings are built to withstand quakes, various testing is done in labs across the country to make sure the building's design lets it sway with the earth rather than topple over. If you are in your hotel, it would be best to follow the directions of the hotel staff. Japanese hotels will have some safety info in your room that you should familiarise yourself with in case of an earthquake, rooms also generally have torches provided in case of a power outage. If you are on a train you will find that the train will most likely stop and continue on at a snails pace to the next station, this is a normal safety precaution so keep an ear out for the rail staff who will make an announcement on what to do next.