Not only does Japan get lots of international visitors, but the Japanese also love to travel. This has provided an enormous market of accommodation types, from traditional Japanese inns to 5 star Hotels and everything in between.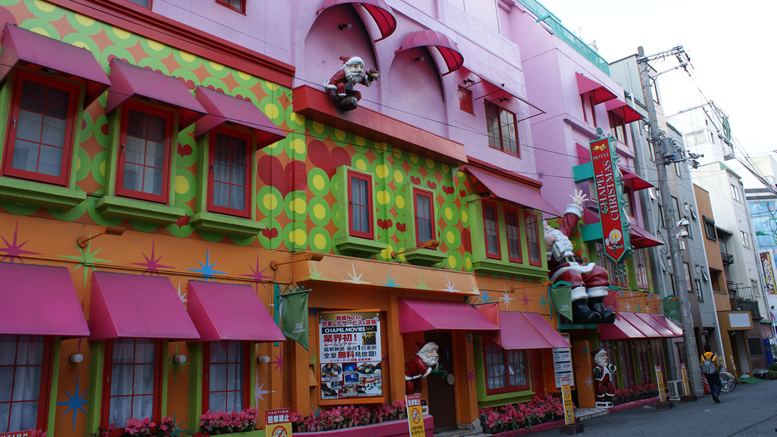 Ryokan, Minshuku and Pensions
A Ryokan is a traditional Japanese inn that were once the main place a traveller would stay at in Japan. Today the Ryokan has changed very little in style but is more of a place where tourist go to get a real feel of what living in a traditional Japanese home is like. Your room at a Ryokan will feature a tatami mat, sliding shōji doors and a table with a tea set. Before bed your room will have futons laid out for you to sleep on. Ryokans generally feature communal bathing areas and a supplied Japanese breakfast and dinner. Ryokans today are popular near tourist regions like Kyoto, Nara and most hot springs.
A Minshuku is similar to a Ryokan, and could be compared to a Japanese version of a bed and breakfast that you would find in any other part of the world. A Minshuku will possibly be a bit cheaper than a Ryokan as it wont be as fancy.
Pensions are similar to Minshuku but uses a western style room, the name comes from the French name for guest houses, highlighting the more western style of the accommodation.
Business or Western Hotels
Most major Japanese cities have their share of western 5 star style hotels, be it leading international chains like Hilton or Sheraton to Japanese owned chains. On the other end of the scale is the business hotel, these hotels feature all the facilities of a western hotel with a fairly standard style motel room with private facilities, and a TV. The cheapest business hotels may not have a restaurant and bar but all will have vending machines selling anything from self heating snacks to beer. As the price of a business hotel goes up, you will find more facilities like included breakfast and an English TV station. Generally most bathrooms will include shampoo, soap, a razor and a toothbrush, while the room may feature robe's, slippers, a bar fridge and a green tea set. If you need coffee to wake up you would be best to grab an instant coffee set from a 7/11 that includes 4 cups, stirrers, coffee, sugar and whitener or better yet try a heated can of coffee from one of the many vending machines you find lining the streets.
Capsule Hotels
The Capsule Hotel is a rather unique Japanese invention where you essentially sleep in a stacked capsule not much bigger than a coffin. Designed for the salaryman who missed the last train home, some establishments don't like foreigners while most won't even allow woman.
Love Hotels
The Love Hotel is another unique Japanese idea born out of the need for young couples to gain a bit of privacy from the family home, but is also popular today with the sex industry. Love Hotel rooms are let for a 3 hour "rest" or overnight "stay". If you want to stay overnight, you can't check in till after 10 or 11pm and once you leave the room you can't get back in. The reception process is generally made to be discreet while the hotel itself and its rooms will have some sort of crazy or romantic theme.
Internet or Manga Cafe
A recent addition to Japan's accommodation list is the internet or manga (comic-book) cafe. Because these establishments have expanded facilities to include showers, private booths and sometimes free soft drink, they have become the refuge of some of the more frugal traveller or even the homeless. It's probably not the best night sleep you could have, but an all-night pack can set you back as little as 1000 yen, making it cheaper than a capsule hotel.