Centrally located on the east coast of Japan on the edge of Tokyo Bay, Yokohama is the second largest city in Japan after Tokyo's combined 23 Wards.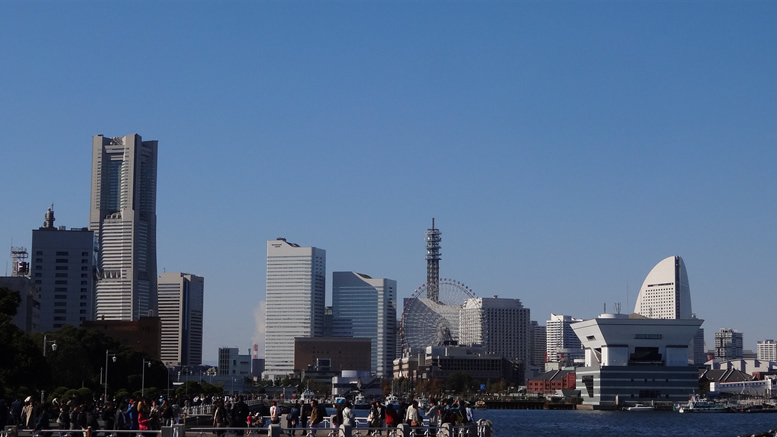 When Japan first opened its borders to trade after Commodore Matthew Perry arrived in Japan around 1854, Yokohama was a small fishing village that was home to around 600 people. By 1859 Yokohama was setup as the countries first port and the small village soon began to develop as trading city, pursuing exports of Japanese silks and tea.
1923's Great Kanto Earthquake totally devastated Yokohama, however It's original state was mostly restored by around 1929. By the early 1930's much of the coastline was redeveloped or extended via reclamation to focus on heavy chemical production.
During World War II Yokohama was bombed on May 29, 1945, the fire that followed the bombing eventually caused saw 42% of the city be destroyed. During the American occupation of Japan following the war Yokohama's port was used by US and played an important part in the Korean War. Reconstruction of the city was slow at the time, but Yokohama did see rapid growth once the Japanese economy bounced back in the 1950's
Shipping still plays an important part in Yokohama today, but much of the former port area and ship yards near central Yokohama has been redeveloped into parks, shopping centres and tourist attractions.
Yokohama is located south of Tokyo on the west side of Tokyo Bay. The city is serviced by the Shinkansen Bullet train and several local lines out of Tokyo. The closest airport would be Tokyo's Haneda, but the most common entry into Japan is via Tokyo's Narita Airport. Narita is located on the other side of Tokyo but direct access to Yokohama from the airport can be made via the Narita Express (NEX). An international cruise ship terminal also operates in Yokohama at Kannai.