The Yokohama Anpanman Children's Museum is an interactive museum dedicated to the very popular Japanese cartoon hero Anpanman.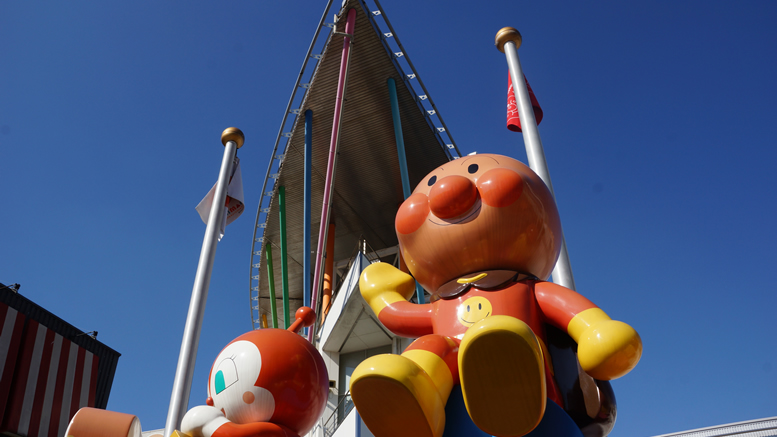 Anpanman is a superhero whose head is made from a bean jam bun known as an anpan. He spends most of the episodes fighting the leader of the germ world, Baikinman and his evil sidekicks, while helping and protecting his friends who also have some special power and a bread related head.
Anpanman, like superman's weakness to kryptonite, has one weakness and that is anything that makes his head wet or dirty. Fortunately the day is always saved by the baker that created Anpanman, Jam Ojisan (Uncle Jam), who is always ready to bake him a new head when the need arises.
Anpanman is huge business in Japan and is targeted to the very young Japanese with plenty of merchandise from DVDs and clothing to toys and sweets.
Not surprisingly there is a gift shop attached to the museum where you can buy all sorts of Anpanman related products and a small shopping mall along with the Anpanman Kitchen.
Anpanman Children's Museum is a 7 min walk from Takashima-cho Subway Station or Takashima Station on the Minato Mirai Line.
Official Site (Japanese Only)
http://www.yokohama-anpanman.jp/main.html