Yokohama's Chinatown is the biggest Chinatown in Asia and is a must on any visit to Yokohama.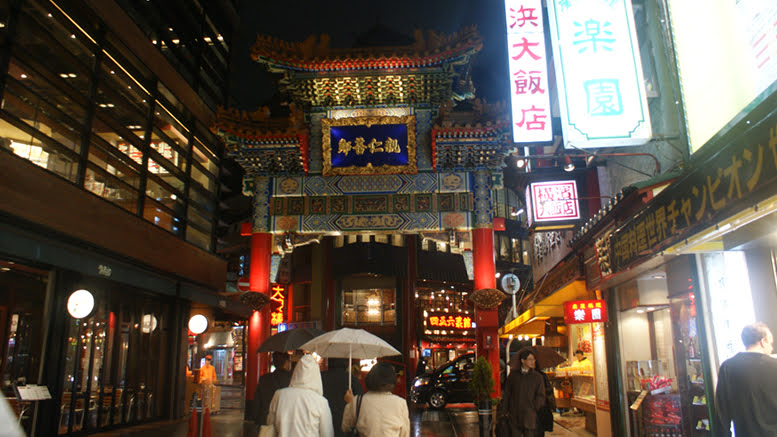 Yokohama's Chinatown district dates back over 150 years when Chinese immigrants arrived at the seaport. The Chinese were under strict rules in the early days restricting them to a designated area. Over the years there have been many highs and lows with the Chinese in Yokohama especially during the China – Japan war which started in 1937. But things started to become more harmonious after 1955 and as a jester of goodwill a friendship gate was built and the town was officially recognised as Chukaga or Chinatown.
The Chinatown area is one of Yokohama's major attractions and is jam packed with some of the best Chinese restaurants in Japan if not the world. There are dining options of all sizes and all pockets from the most expensive and exquisite seafood to the simple dumpling. All regions are represented with dishes including A wide variety of Chinese dishes such as, Cantonese, Beijing, Shanghai and Szechwan. People will wait in line for hours to have the chance at eating at some of the best restaurants.
Chinatown is a perfect place for shopping with so many things you will not find anywhere else in Japan, clothing, toys, handcrafts, grocery and other foods and the like. Considering the Japanese sure like buying a cute little stuffed animal or two, Chinatown is well stocked with panda teddy bears.
Dumplings, ramen noodles and small bite size treats are sold in dozens of small stands and windows throughout the precinct and are just delicious, and even some of the more mysterious looking ones can often be quiet tasty.
The area is a thriving and bustling area during the day but nothing will prepare you for the spectacular of night when the lanterns and neon comes on. It is a spectacular experience to soak up the atmosphere of amazing sights and smells.
There are three main festivals held in Chinatown the first being Chinese New Year or Shun Setsu this happens in January and February. The Kanteitan festival is held in July while the Kokkei Setsu is in October.