The Japanese love their beer and in Yokohama there is no more popular brand than Kirin, a brand that began brewing in the city way back in 1907. This wasn't the first beer brewed in Yokohama, Kirin was actually formed by the unification of two brewers that dated back even earlier.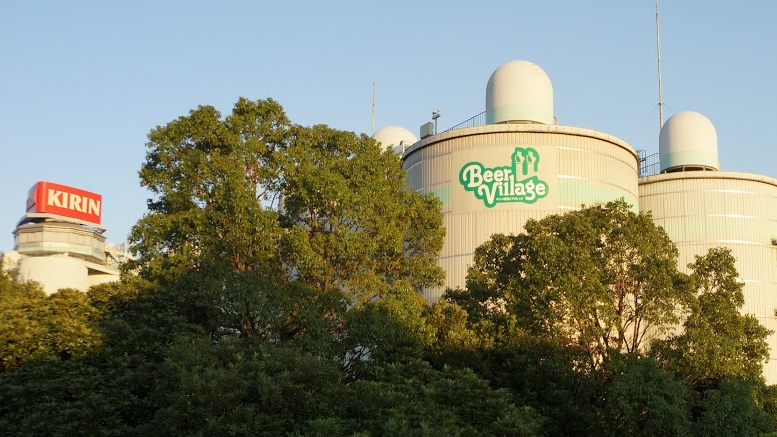 Today, Kirin's Yokohama brewery is one of the largest in Japan, and for visitors they have created a beer village where people can see some of their huge brewing facilities, as well as sample some of their freshest beer all for free.
The tour takes around 40 minutes and in that time you will get a close up understanding of how beer is produced. You will see, touch and smell the raw ingredients including the grains and the hops. The tour passes some of the huge brewing kettles and you will also see some of the amazing packaging equipment that boxes up the beer. Kirin's Yokohama brewery is one of nine of Kirin's Japanese plants produces an incredible amount of beer, and can and pack over 2000 cans a minute.
At the conclusion of the tour the friendly guides will direct you to the special bar area where you can try a selection of Kirin's several varieties of beer. The guide will also give you some free snacks to enjoy with your complementary beer. There are several varieties of beer brewed at the facility including the common Ichiban-Shibori larger style beer and a dark stout variety.
After the beer tasting and learning how to pour the most perfect Japanese style head on your beer glass you are free to browse the gift shop or explore the beautiful park like grounds, where there are some interesting artworks and plenty of places to relax. For those wanting to try a another beer to two the grounds also are home to the Spring Valley Brewery, this brewery specializes in craft beer and also has a great food menu.
The Kirin Beer Village is located just out of the city centre. The easiest method to reach the village is take the Namamugi Station from the Keikyu Line, that takes around 13 minutes from Yokohama Station. The Beer Village is then around 10 minute walk. The tours are free of charge and there are limited English tours, but don't be too concerned about language as if you join a Japanese tour there are plenty of hand outs in English and things are very easy to understand and follow. The tours do not usually operate on Mondays and the tours run between 10:30 AM and 3:30 PM. It's best to book your tour beforehand with the brewery to avoid disappointment.