Minato Mirai 21 is a large suburb in Yokohama that has been part of an urban renewal program since the 1980's. Often just called Minato Mirai the suburbs name was chosen by a vote and is said to mean "Harbor of the Future". Prior to the 1980's the area was home to shipyards and other port activities that Yokohama was famous for.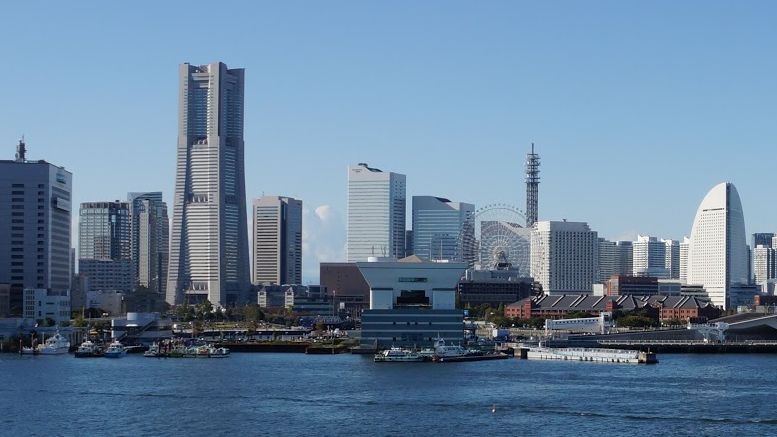 Today much of the development is centred around the river inlet of the Ooka River. On the mainland side a moving walkway connects the square area in front of Sakuragi-cho Station to the Landmark tower's Shopping Centre. Landmark Tower then connects to the huge Queens Square Shopping centre and onto the convention centre known as Pacifico Yokohama.
On the other side of the river inlet is the Shinko island, made from reclaimed land this island formed an important part of port activities. Today it is home to Shinko Park, Yokohama Cosmo World, Manyo Club hot springs and spa, the Overseas Migration Museum, Yokohama World Porters and the Red Brick Warehouse shopping centres.
Several bridges cross into the island but one of the more interesting is now known as the Kishamichi Promenade, this 500m walkway is made up of a former goods rail line that today joins canal park in front of the World Porters building to just near the Port museum where the tall ship Nippon Maru is now used as a sail training ship and a striking backdrop to the huge Landmark tower it sits in front of.
Access to the area is via Sakuragi-cho Station on the JR Line or the subways blue line. Alternatively Minato Mirai station on the Subways Minato Mirai Line is located under Queens Square.