Yokohama Cosmo World is an amusement park in Yokohama's recently redeveloped waterfront district of Minato Mirai 21.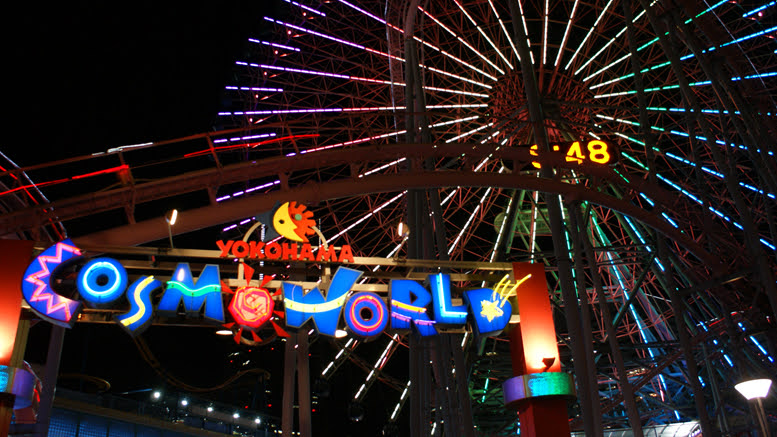 Cosmo World's star attraction is a huge ferris wheel (once the largest in the world) that is always a favourite of young Japanese couples. The ferris wheel dominates the Yokohama skyline and also features a large digital clock. At night a light show is incorporated into the wheel as thousands of lights across the structure light up in different patterns.
Other major attractions include the diving rollercoaster that cleaver passes underground through a pond on the surface, jets of water give the illusion of the rollercoaster diving straight into the water.  A log fume ride is also a popular attraction at the park as well as a type or roller coaster that spins the cars around in circles as you pass along the track.
Entry to Cosmo World is free with each attraction priced anywhere from 100 yen for the smaller attractions like the amusements in the amusement arcade up to 700 yen for the bigger attractions like the ferris wheel and roller coasters.
Cosmo world is located between the Yokohama World Porters and Queens Square Shopping centres or Minato Mirai. The nearest station would be a 3 min walk away to the Minato Mirai Station under Queens Square.