People have been fascinated with silk for thousands of years, especially in Japan where the material has historically been popular in the production of the kimono. Some of the first products transferred through the Yokohama port was silk so it stands to reason Yokohama should have a silk museum.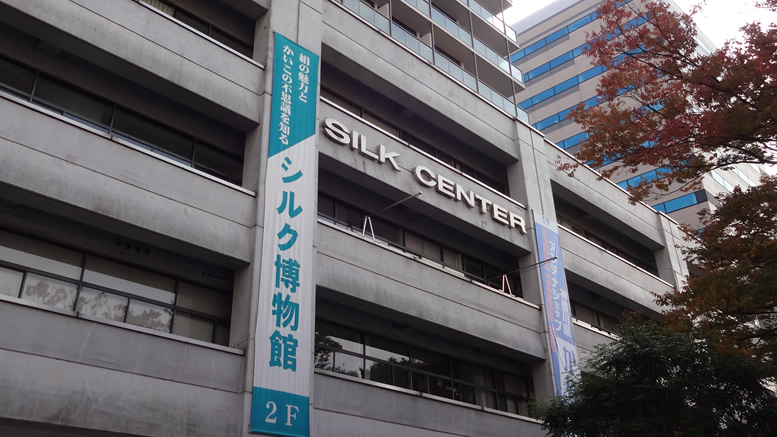 The Yokohama Silk Museum is housed over two floors with the first floor made up of zones titled Encounters with Silk Zone, Learning Zone, Production of Silk Zone and the History of Silk ( Worldwide ) Zone. Here you can learn about how silkworms make the fibre that is eventually produced into the shiny material that is popular all around the world. a gift shop is also housed on this floor that has plenty of silk related products for purchase.
The second floor is totally devoted to the history of Silk in Japan and displays various garments that have been reproduced to represent the use of silk in various points in history. Also on display on this floor is a range of modern kimonos and a display of how they are weaved and dyed.
The Yokohama Silk Museum is open daily 9:00 a.m to 4:30 p.m except on Mondays (excluding National Holidays and from Dec 28 to Jan. 4). Admission varies from 500 yen for Adults down to 100 yen for young children.
The Yokohama Silk Museum is a 3 minute walk from Exit 3 of Nihon Odori Station on the Minato Mirai Subway Line.
Official site
http://www.silkmuseum.or.jp/index-e.html