Welcome to the all new Happy Jappy
Happy Jappy is the Japan Travel Guide that makes travelling in Japan easy. Our relanched site features all new sections on Yokohama, Kobe and Nara plus revised and expanded content across the entire Happy Jappy site.
If you are looking to visit Japan or are just interested in how amazing this country is, we recommend you check out our city guides below.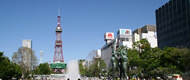 Sapporo
Best known for 1972 winter Olympics, the Sapporo Snow festival and Sapporo beer, Sapporo is the capital of Hokkaido Island, which sits just north of the main island of Honshu.
...Read More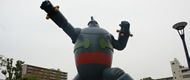 Kobe
Kobe is a cosmopolitan port city around 30 minutes south of Osaka. The sixth largest city in Japan Kobe is probably best known for the 1995 Kobe Earthquake and Kobe Beef.
...Read More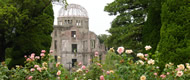 Hiroshima
Hiroshima is an amazing place despite it`s wartime destruction. Today the city is one of Japan`s most tranquil and beautiful. With a wealth of moving sites and cutural attractions.
...Read More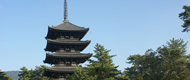 Nara
When Nara was the capital of Japan from 710 to 784 it was called Heijokyo, a city that was considered the cradle of Japanese culture and home to some of Buddhism`s finest temples.
...Read More

The Offbeat
Some of Japan`s culture is very alien to the visitor but much of it is so much fun and makes Japan such a unique holiday destination like no other.

Travel Tips
Traveling to an unfamiliar country when don't know the language can be daunting, we help make your experience fun and rewarding with some great tips.

What to Buy
Anyone who loves shopping will love visiting Japan. There are so many different products to choose from that you won`t find at home.