Ueno is most well known as the home of the Tokyo Zoo that is situated in the equally famous Ueno Park. Ueno has historically been regarded as a working class suburb; its low lying land or Shitamachi often saw lower land values than other parts of Tokyo.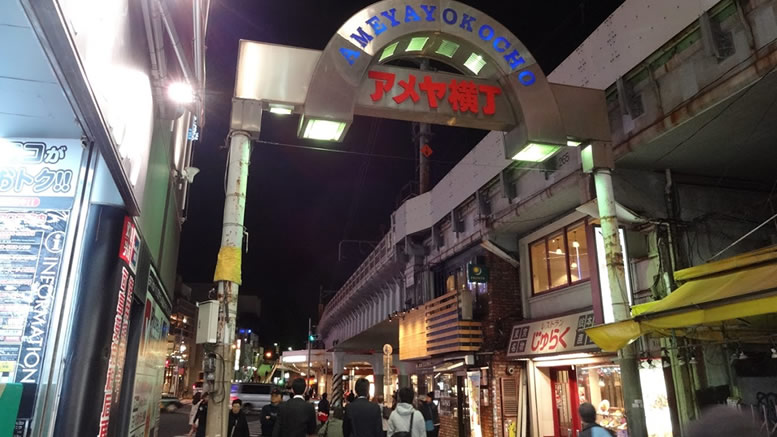 Most of Ueno centres on the huge Ueno Park which is home to many of Tokyo's major cultural centres including museums and art galleries. The park is home to the Tokyo National Museum and The National Museum of Western Art plus the National Science Museum. You will also find The Tokyo Culture Hall which is a large concert hall.
Probably the most popular attraction in the park is the Tokyo Zoo or Onshi Ueno Dobutsuen. This zoo is home to a large array of animals including a brilliant Gorilla and Tiger exhibition. The zoo was established in 1882 and plays an important role in wildlife conservation.
During cherry blossom season, the park comes alive with thousands of visitors flocking to relax and frolic among the cherry blossoms. The park is a sea of Hanami parties or huge picnics during the cherry blossom season which begins late March and continues through until the first days of May. The park has over 1000 cherry trees and is quite a sight during the season. Another beautiful garden feature is the magnificent locus water lilies which smother the Shinobazu Pond surrounding the beautiful Benten Island and Bentendo which is a temple dedicated to Goddess Benzaiten. The pond is actually made up of three ponds, the Boat Pond, Lotus Pond and Cormorant Pond; it is a popular walk with its 2 kilometre circumference. For those wanting a bite to eat or drink, there are plenty of outdoor al fresco style cafes for you to enjoy a refreshment.
Another must see for any visitor to Ueno is the Ameyoko Market that runs along the Yamanote railway line tracks from Ueno to Okachimachi stations. This market started life as after the war as a black market, mostly dealing in American clothing and other goods. Today everything is legit but there are still plenty of bargains and atmosphere in this lively Asian marketplace. The market specialises in clothing, cosmetics, jewellery and food with some amazing aromas from the dried spices and freshest of seafood. The streets around the Okachimachi end of the market are also popular for sporting goods with dozens of golf, tennis and other sporting stores.
Ueno is best accessed via Ueno station, one of the major stations in Tokyo it is home to several lines, most notably is JR's Yamanote and Shinkansen lines as well as Tokyo Metro's Ginza and Hibiya Line. Ueno station is the closest station to Ueno Park. Before you head home take a stroll through the Ameyoko Market, many of its stalls are tucked under the rail lines; so follow the lines down to Okachimachi station and pick up a bargain along the way.